Video
Modern Desk: Angled Leg Mortises
Time-tested techniques for cutting angled mortises with a horizontal mortiser.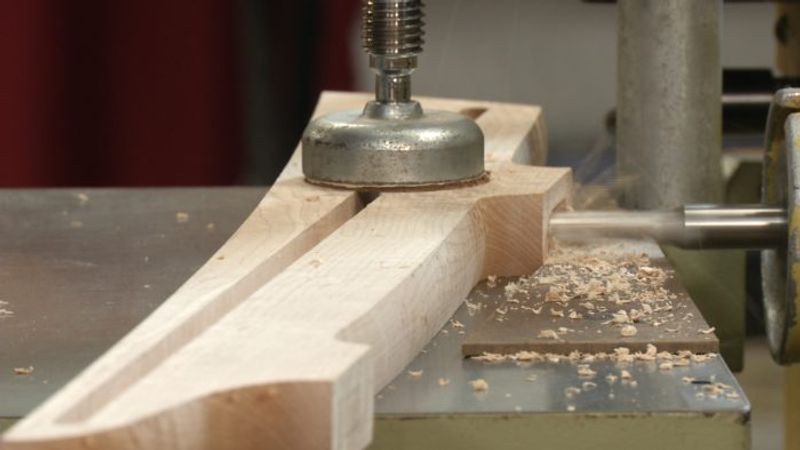 FineWoodworking
Tim Rousseau's modern desk might look simple, but a lot goes into making such an elegant piece. While Tim tackles this project with a pro's perspective using tools found in professional shops, he also draws parallels to tools found in most hobbyist woodshops.
If we're honest, some of the math is a bit fuzzy in this episode of Tim's video workshop on making the desk. Don't taunt us about it; instead, learn from Tim's method, which is completely sound.
Tim uses his horizontal mortiser to create the leg mortises at what could be a daunting 13º and 1.5º
Tim references this video from his Asian-Inspired Hall Table Video Workshop:
Download the plans for this table from the Digital Plans Library. Plus, browse 100+ other plans available for members only.
Video shot and edited by Jeff Roos and Ben Strano
Produced by Ben Strano