Engineering a Table with Drawers
There's a simple, adaptable system hidden in almost every table.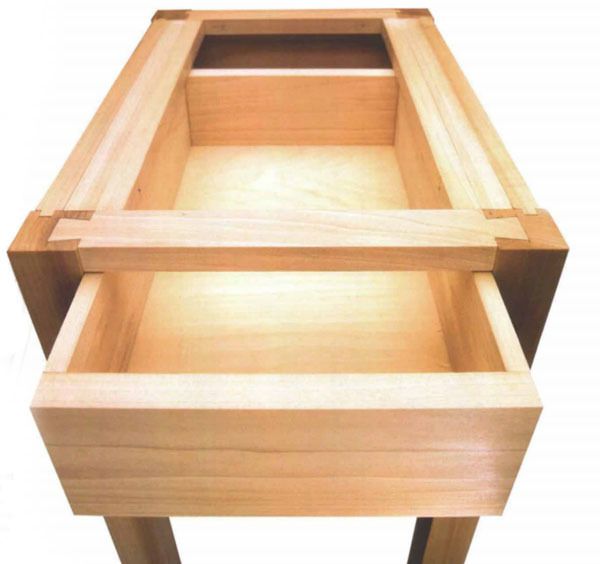 Synopsis: Will Neptune's approach to building tables with drawers is extremely adaptable. Photos of a mock-up he built show the basic components: dividers, doublers, runners, and kickers. For efficient construction, he designs joints that share like dimensions and like locations relative to the leg. He explains how he joins the runners and kickers at the front and back of the table when the span gets long. He says a table with more than one drawer requires a partition tying together the dividers between drawers and a complement of internal runners, kickers, and drawer guides. The article includes detailed drawings of divider joints, a dovetailed wide upper divider and a tenoned wide lower divider, kickers and runners, and partition options for supporting spans.
I like to tell my woodworking students that there's a Shaker nightstand hidden in every table with drawers. I may be overstating my case, but only by…
Start your 14-day FREE trial to continue reading this story.