Build a Desk in a Drawer
Add a pull-out desk to any chest of drawers.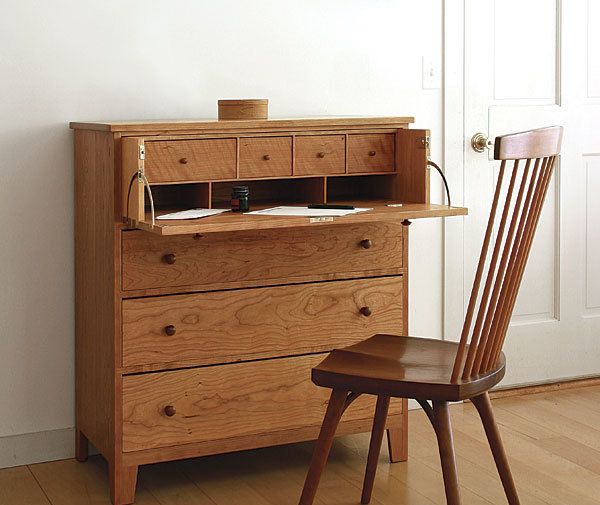 Synopsis: The top drawer of this bureau is what's known as a "butler's desk," a Shaker design where a writing surface and cubbyholes are discreetly hidden behind what looks like a drawer front. This particular design can be adapted to fit into a traditionally built bureau of any type. The case and its lower three drawers are constructed just like a standard chest of drawers. The desk drawer, however, is a departure. In this article, Christian Becksvoort walks you through the steps needed to orient the parts correctly, add the dividers, and install the hardware.
Of all the desks the Shakers built, perhaps the rarest is the butler's desk, a bureau whose top drawer is actually a fall front that pulls out and opens to reveal a gallery with smaller drawers. The idea of discreetly fitting a writing desk into a chest of drawers did not originate with…
Start your 14-day FREE trial to continue reading this story.