Shop Tips
Rolling Assembly Dolly with Stabilizing Feet
Torsion-box construction and adjustable leveling feet provide a flat, stable assembly surface.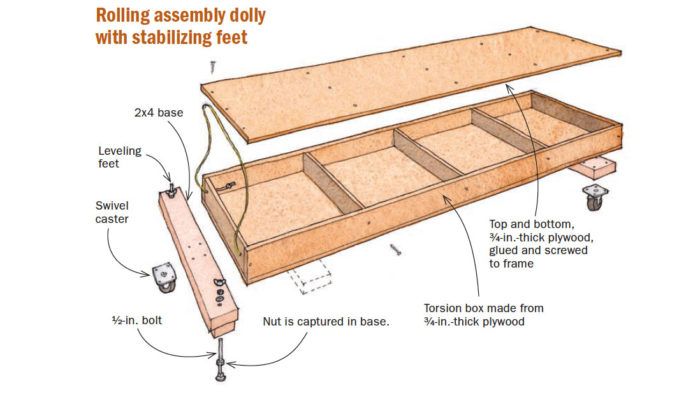 Click here to enlarge the drawing.
It is important to have a flat, stable surface to assemble and finish projects. This is problematic if your shop floor is uneven. To overcome this obstacle, I built this rolling assembly dolly. It features torsion-box construction, three casters, and adjustable leveling feet, which ensure stability. To lock down the feet, unthread each bolt until it touches the floor, then tighten down the wing nut on top; loosen the wing nut and raise the bolts to free the dolly for movement. When not in use, you can stand the dolly against a wall out of the way.
Drawing by Jim Richey