Shop Tips
Sheet Goods Table with Built-in Panel Lifter
Adding a pivoting lift bracket and locking wheels amps up the value of this big rolling table.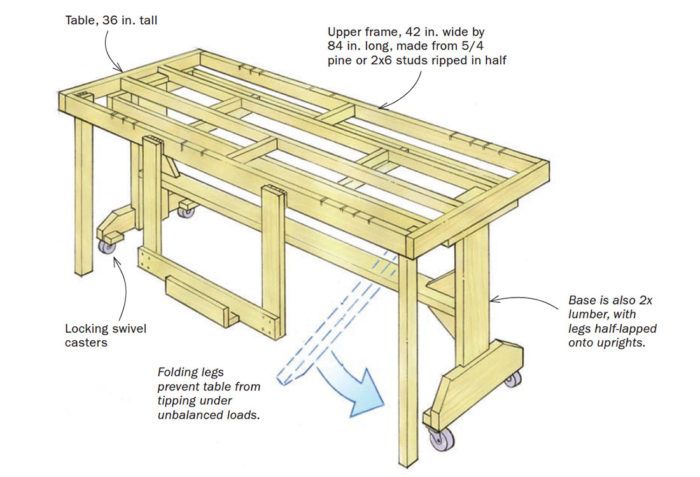 I built this big, lightweight, rolling table for my track saw, which I use to break down sheet goods for easier handling on the tablesaw. The whole table is made from construction lumber, so you can let the blade cut into it. I sometimes add a sheet of MDF to turn it into an assembly table.
The pivoting lift bracket is a big bonus. I need only hoist the bottom edge of a heavy sheet onto the bracket and then it easily flips up on the table. To be sure that side of the table doesn't tip, I added folding legs that reach the floor and stow on simple clips.
Heavy-duty, locking casters let me wheel the table close to my truck or sheet-goods rack, and move it out of the way just as easily.
—THOM LIPICZKY, West Stockbridge, Mass.
Illustrations by Dan Thornton
From Fine Woodworking issue #281