Blog
A Smart Cart for Scraps
Build a rolling bin for storing and sorting your scrap pile.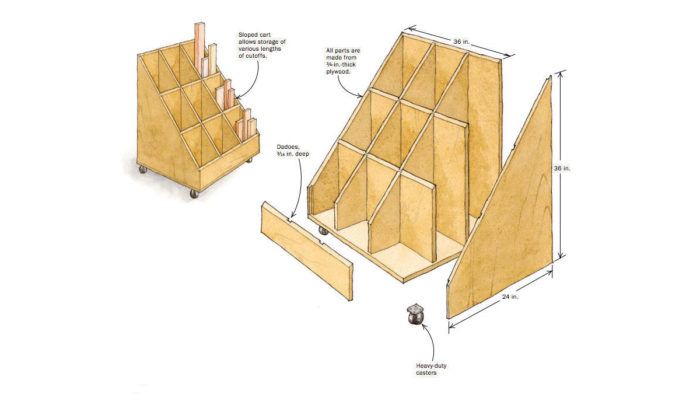 There are two great things about a woodworking scrap pile. First, a scrap pile is easy to come by – even for a novice woodworker; make just a couple of projects, and you'll have the beginnings of a good one. Second, and more seriously, a scrap pile provides the raw material for a lot of important creative stuff – testing ideas, tinkering, building mockups and jigs. It's also where you can discover the perfect stock for that small project.
The trouble is that, by it's nature, the scrap pile is kind of a mess. And sorting through a tangle of mismatched offcuts is no way to spend your creative energy.
Reader Will Moore tackled that problem head-on by building a super functional bin for storing and sorting varying sizes of scrap. It's a smart way to turn a rat's nest into an accessible, organized resource.
Also, for a variety of different lumber storage solutions, check out Andy Beasley's article in issue #181.