How-To
How to 'Tap Out' a Japanese Plane Blade
Through repeated sharpening of the bevel, the front flat on the back of a Japanese plane blade will begin to disappear. The solution is to tap the layer of soft steel above the cutting edge to press the hard steel downward slightly.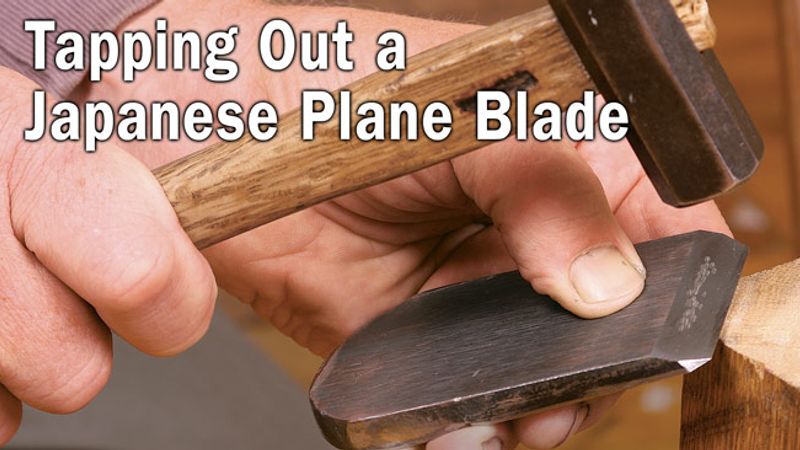 One of the most scary things new Japanese plane aficionados learn about their tools is that blade maintenance requires "tapping out" the blade–or as Ben Strano puts it, "taking a $200 plane blade and hitting it with a hammer." But in this video, Andrew Hunter will take you step by step through the process and inspire you with the confidence you need to tap out your plane blades correctly.
Japanese plane blades are designed with a hollow back, leaving only a narrow border around the sides and leading edge of the blade which needs to be lapped flat when sharpening. Because so little steel comes in contact with a stone when sharpening a blade like this, the sharpening process is very fast and efficient. Over time, however, the flat near the cutting edge will slowly disappear as it is ground away. Lapping away the hollow on the back of the blade would severely reduce the efficiency of sharpening, so carpenters instead use the "tapping out" process to push additional steel up from the hollow area and lapping it flat to maintain the primary cutting edge.
To learn more about Japanese Hand Planes and how to use them, check out these articles: