Shop Tips
L-Shaped Holder Eases Vise Installation
Simple jig holds vise in place while you attach it to your workbench.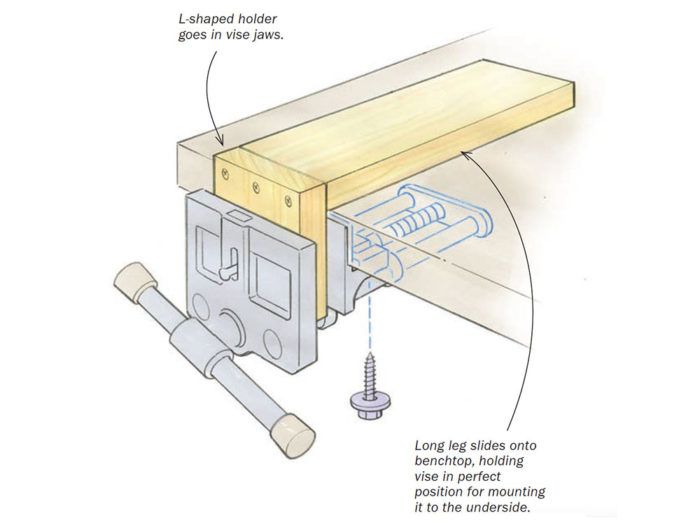 I was struggling to install a cast-iron vise on the underside of my benchtop when I realized that, with a little help, the vise itself could act as the perfect clamp for the job. I screwed together a large "L" from construction lumber, clamping the short leg in the jaws so the long leg sits on top of the bench. Sliding this assembly into position suspends the mounting bracket in the perfect position under the bench, leaving your hands free to mark, drill, and drive bolts.
—BILL HOUGHTON, Sebastopol, Calif.
Illustrations by Dan Thornton
From Fine Woodworking issue #279