How-To
Build an Adjustable Handplane Stop
For handplaning mitered stock at the workbench, nothing beats this fully adjustable plane stop.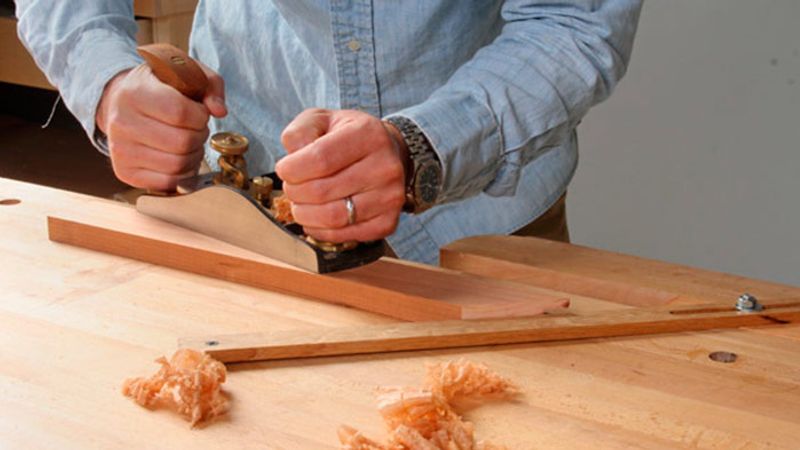 Anatole Burkin, Ed Pirnik, and Lisa Raleigh
How do you secure wood to your workbench when handplaning? Some folks pinch small workpieces between two bench dogs, and others use what's called a plane stop–nothing more than a strip of wood that's a bit thinner than the workpiece you're planing. The stop is clamped atop the workbench, the workpiece is slipped up against it, and allows for planing towards the stop. A plane stop is the preferred method in most cases, as pinching a piece of wood between bench dogs can cause the wood to flex ever-so-slightly. That flex can result in inaccurate planing.
But what happens when the end of your workpiece is mitered? You could clamp your bench stop down at the same angle as the miter, but here's an even more elegant solution. Fine Woodworking reader John Place built a fully adjustable plane stop that clamps into his vice at one end. The other end has a dowel attached to the stop that fits into a pre-drilled dog hole in his workbench.
Learn how to build it, and use it, in this short Wood Tips video.