Outfeed Table Doubles as a Workbench
With a big top and vise, this easy-to-build table gives you more space to work.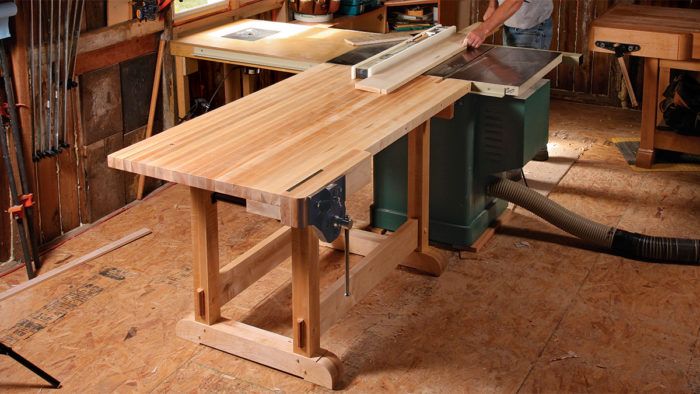 Synopsis: This outfeed table/workbench is designed for double duty so those with smaller shops can squeeze more work surface into their space. It has a hefty top and a large, cast-iron vise. The base is constructed with mortise-and-tenons and bridle joints. Because the feet and posts are made by gluing two pieces together, you can cut the joinery before assembling these parts. A dado set and a couple of stop blocks do the job. Add to the ease of assembly the fact that this table is designed to carry at least twice its weight, and we're sure it will prove a staple in your shop.
---
I have a small shop on the second story of a barn. When I needed a new outfeed table for my tablesaw, I saw it as a chance to squeeze one more work surface into the small space. So I designed the outfeed…
Start your 14-day FREE trial to continue reading this story.