Redesigning a Classic Side Chair
How to reproduce an original design without making an exact replica.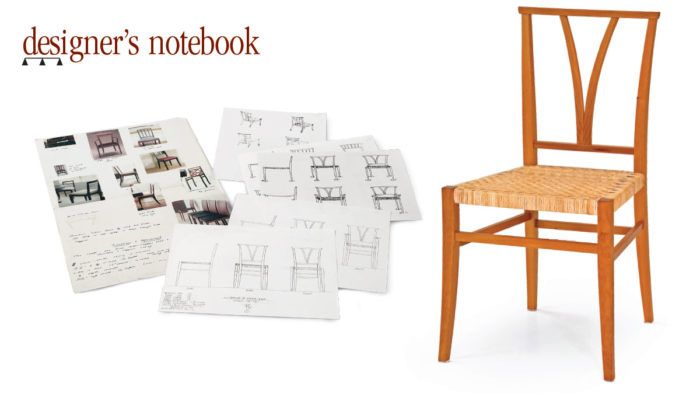 Synopsis: Commissioned to design a minimalist dining chair for a set of eight, Ross Day took his inspiration from a classic, Gio Ponti's Superleggera chair. The challenge was whether he could build his own version of wood—Ponti's was metal—and keep it as light as the original. Of course, the goal also was to create something new that was an homage to, not a copy of, the inspiration.
---
For this chair, Wishbone 2, my client wanted eight chairs to match a minimalist dining table. My design was sparked by a chair she had in the house—a chrome and caned-seat version of Italian architect Gio Ponti's classic Superleggera chair. I set out to make my own attempt at a very light, strong chair.
The minimalism of the original chair is its most important feature. To carry this concept into the new chair, the individual pieces needed to…
Start your 14-day FREE trial to continue reading this story.