Projects and Plans
A Short History of Sofas and Settees
Understand the derivation of these two terms for upholstered seating...and how they differ from settles.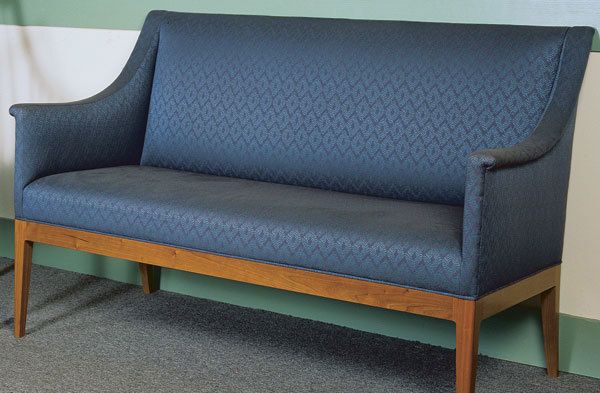 A settee is a seat with arms and a back made for two or more people, and generally upholstered — in distinction to a settle, which is usually made entirely of wood. The distinction, however, has more to do with the origin of the two forms than their construction, since a settle is developed from a chest, whereas a settee is developed from an upholstered armchair.
The terms "sofa" and "settee" are today largely synonymous, "sofa" perhaps being the more common term for any upholstered seating for two or more people. Both are relatively recent additions to the language, not having been common before the 17th century. A sofa was originally the dais on which a Grand Vizier sat, and as such still suggests connections with couches and daybeds–seating intended for reclining as much as sitting. The settee, on the other hand, began life as a double chair furnished with cushions, and rapidly evolved in concert with other seating as fashions changed.
Settees from the 17th century are frequently not upholstered but sometimes cane-seated to provide more comfort than a settle. Thereafter settees were made much as other upholstered seating, paralleling all major styles.
Relatively narrow settees, necessarily occasioning closer sitting, were known as "courting settees" or "loveseats." The term "loveseat" now implies a settee on which two people may sit side by side but facing in opposite directions.
Graham Blackburn is a furniture maker, author, and illustrator, and publisher of Blackburn Books (www.blackburnbooks.com) in Bearsville, N.Y.