Video: Furniture Design Step by Step with Mike Pekovich
Replay Join FWW creative director Michael Pekovich, for a webinar on his design process.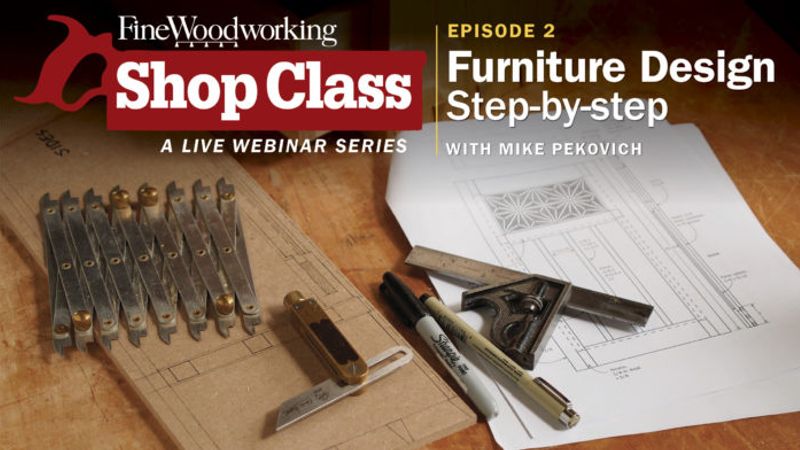 Designing your own furniture can be an intimidating prospect, but it's a rewarding and necessary step if you want to move beyond building from plans. While few of us think of ourselves as "furniture designers", we are all capable of adding our own voice and viewpoint to the work we make. Designing furniture is less about innate talent than adopting a step-by-step approach that allows you to brainstorm ideas and then translate them into finished work. In this webinar, Mike Pekovich will walk you through the design process, from capturing the spark of an idea with quick sketches to dialing in the details with scale and full-size mock-ups. You'll learn a sound method for bringing out your creativity in the work you make.
Did you miss episode 1:
Jigs for Routing Perfect Curves
with Bob Van Dyke?
Homework!
Download a PDF of Mike's sample bookcase grid
by Garrett Hack

Use thin parts and innovative joinery to make light, durable pieces

by Graham Blackburn

Pleasing proportions borrowed from nature

by Graham blackburn

A well-proportioned table balances ergonomics with style