Video
Bandsaw Jigs and Accessories
Watch this webinar with Michael Fortune for a fascinating look into how he gets the most from his bandsaws.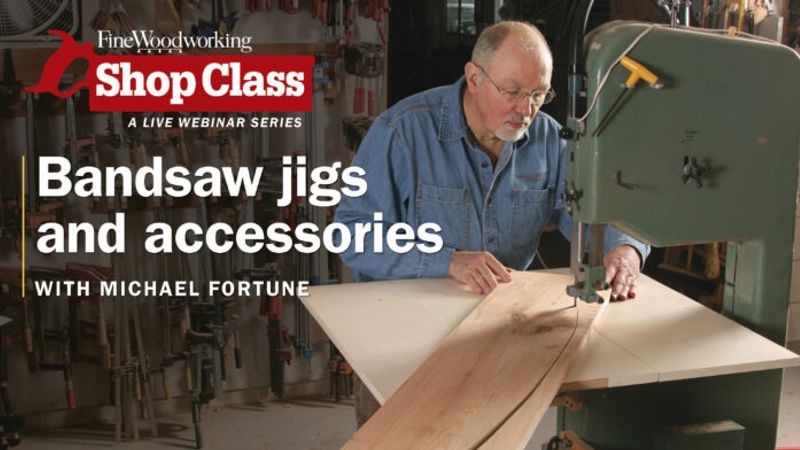 Legendary craftsman (and wizardly jig-maker) Michael Fortune says that if he had room in his shop for only one woodworking machine, it would definitely be a bandsaw. In this webinar, he'll show you why.
"When combined with a variety of simple shopmade jigs and fixtures," Fortune says, "the bandsaw can be extraordinarily versatile, accurate, and safe." He'll share his methods for simplifying a wide range of cuts on the bandsaw: supporting oversize and curved work so it can be sawn accurately; cutting perfectly repeatable tapers, whether in table legs or tiny tenon wedges; squaring up and resawing rough billets of firewood to yield decorative veneers; cutting circles and arcs; and cutting cylindrical workpieces.
---