Build Lighter, Stronger Furniture
Use thin parts and innovative joinery to make light, durable pieces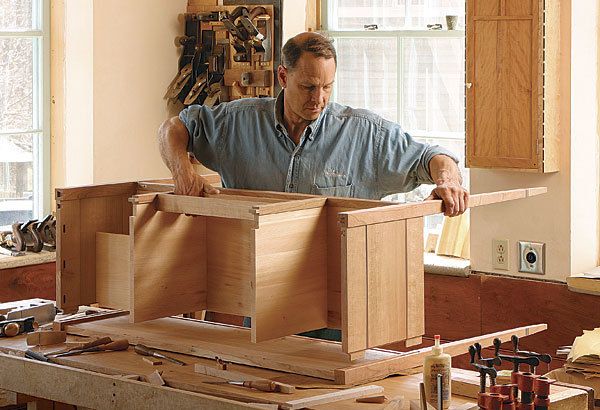 Synopsis: Strong furniture does not have to be beefy in appearance. In fact, you can build very strong pieces that are delicate in appearance by designing furniture that uses every part and every joint to its full potential. Garrett Hack has been designing this way for years. Here, he shares some of his techniques for building light and strong—making thin parts wider, adding shoulders to a bridle joint to resist racking, locking parts such as shelves and legs together so that they do more than one job, breaking up a thick part into two narrower ones without reducing structural strength.
I think many wood workers forget how strong wood truly is, especially the hardwoods. This leads them to make furniture that is unintentionally stout and heavy. Muscular furniture can be attractive, but I prefer the grace of pieces that are visually more delicate. To achieve that appearance, I take…
Start your 14-day FREE trial to continue reading this story.