Composing: A Flexible Design Process
Keep options open from the initial idea to the finished piece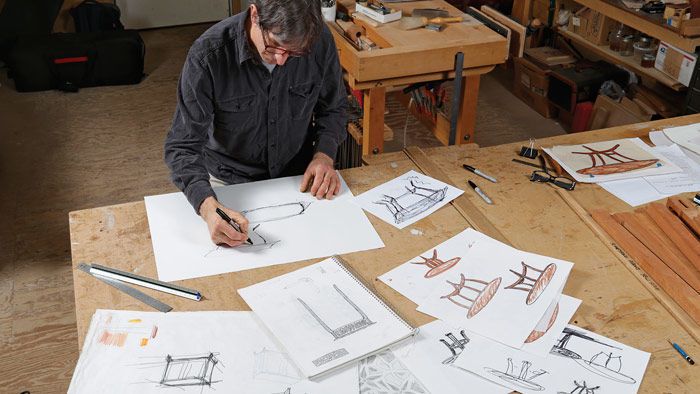 Synopsis: Take a look at the flexible design process Tim Coleman uses when designing furniture. Learned from James Krenov, "composing" a piece of furniture allows the maker to improvise and make changes to a piece as it is being built. It often begins with sketches, moves on to scale models and mockups, and continues as he works out the shaping, profiles, joinery, and details.
James Krenov as a composer
James Krenov may be remembered best for his charming, diminutive cabinets, his emphasis on unusual woods and hand-wrought details, and his practice of working with tools and methods that encourage intimacy between maker and material. As a student at the school where he taught, though, I learned the most by observing him immersed in the creative experience as he brought a piece to life: "composing," as he called it.
He would scurry about the workshop making parts, rough-clamping them together, stepping…
Start your 14-day FREE trial to continue reading this story.