Fine-Tune Designs Before You Build
Follow drawings with mock-ups to give your furniture ideas shape and substance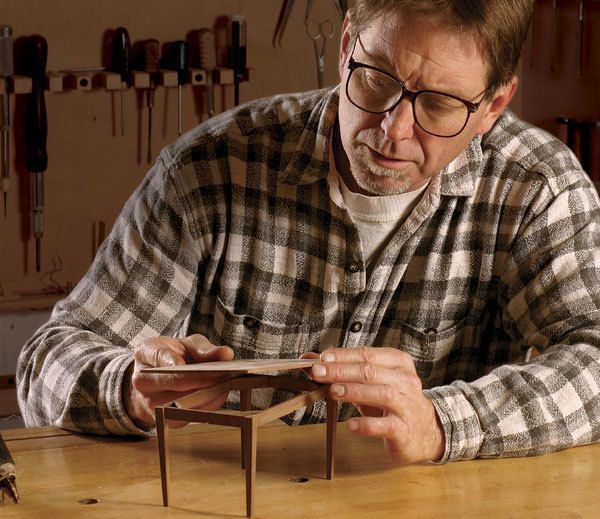 Synopsis: Drawings and plans only get you so far when designing an original piece. To truly understand the form and proportions of a design, and to help you turn an idea into a functional piece of furniture, Gary Rogowski advises that you take the time to make a three-dimensional model from inexpensive materials. Whether you build a miniature mock-up out of scrap or a full-size model of cardboard or foamboard, this design tool will show you form, help you fix proportions, balance, and symmetry, and even help you decide the best way to build a piece. In the end, you'll save time and money building the right design instead of one that may never feel quite right.
From Fine Woodworking #189
Woodworkers, as we all know, love to roar into a weekend project. They can then spend weeks or months on it, as we also know, only to find out…
Start your 14-day FREE trial to continue reading this story.