Free webinar: Jigs for Routing Perfect Curves with Bob Van Dyke
Replay Join FWW contributing editor Bob Van Dyke, for our first webinar on jigs for routing perfect curves.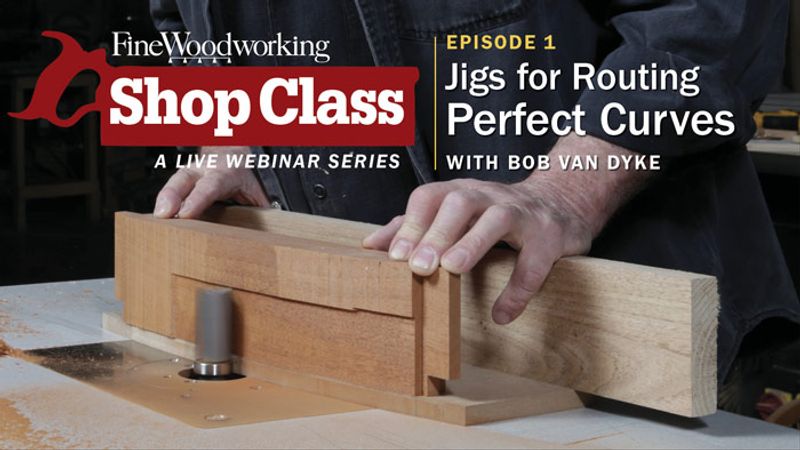 Incorporating curved parts into your furniture expands your design possibilities dramatically. Although curves can be achieved with hand tools, pattern routing with a router table may be a better option.  In this hour-long presentation Bob presented the basics of how to pattern-rout safely, including a look at some of his go-to versatile jigs. He also answered your questions live.
Be on the lookout for more webinars from Fine Woodworking. We've got a lot of exciting things planned!