5 Exciting Products at IWF 2018
Five new offerings from Bessey, MicroJig, Oneida, Lee Valley, and Rikon that could be in your shop soon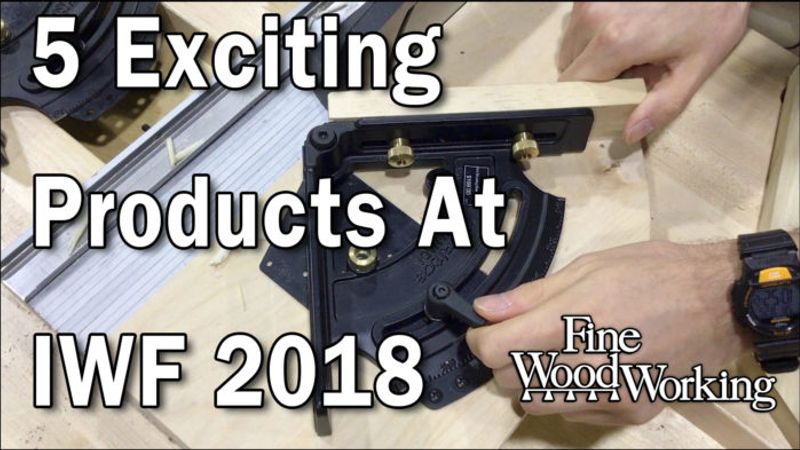 Every other year, the woodworking industry gathers in Atlanta for the International Woodworking Fair. This year, from August 26-29, there was over a million square feet of convention center, most of it filled with robots that take melamine in one side and spit assembled cabinets out the other side. But we know our audience isn't interested in melamine unless it's being used for a jig. So we jumped into the sea of automated who-ze-whatzits to find the new and exciting products that would be at home in small shops.
There was certainly a good amount of innovation to be shared at IWF, but compared to shows in the past, not quite everything was ready for prime time. However, five new products that are either on the market or right around the corner got us really excited. In this video, we featured products from Bessey, MicroJig, Oneida, Lee Valley, and Rikon–all companies that are known to push their product lines.
If you're interested in more industry information, follow our woodworking news blog, where we keep you up to date about industry announcements and product releases.