How to Handle Plywood
Take the backache out of sheet goods and make better cuts, too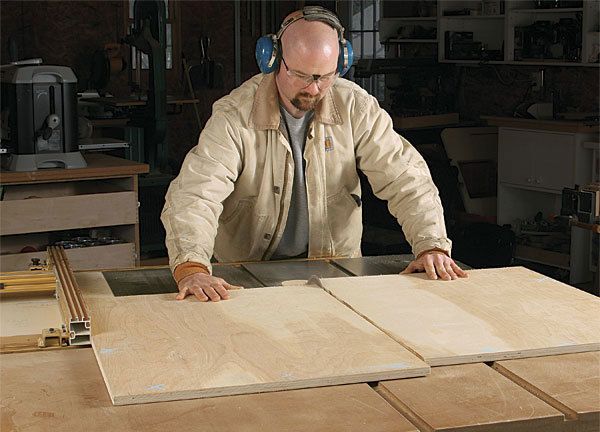 Synopsis: Learn the best way to handle sheet goods such as plywood, melamine, and MDF without hurting yourself or damaging the wood. Gregory Paolini takes you to the lumberyard, where the process begins, and walks through buying sheet goods, getting them home, keeping them flat, cutting them into manageable sizes, and making final rip- and crosscuts without tearout.
From Fine Woodworking #208
Plywood, melamine, and other sheet goods are great for cabinets, shelves, racks, and more. These materials are large, flat, and stable, but they're also heavy, awkward to handle, and hard to transport. Being a solo woodworker, I've learned lots of tricks for buying and handling sheet goods safely and efficiently. It all starts at the lumberyard.
How to get the sheets to the shop: If you're buying hardwood-veneer plywood, it's worth paying a delivery charge to have the supplier bring those expensive sheets right to your shop…
Start your 14-day FREE trial to continue reading this story.