Gallery
Prevent Your Furniture From Shrinking And Swelling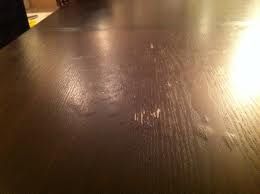 Quality wooden furniture is an investment which lasts for decades. This is why we should take good care of it. The most common issue with furniture is it's swelling and shrinking. These processes happen when we use the wooden pieces the wrong way. Keep your furniture in great condition and looking it's best by avoiding the NOs when it comes to wood. 
#1 Avoid Steamy Rooms
Bathrooms and laundry rooms are wooden furniture's biggest enemy. These areas have excess moisture which damages your wooden furniture and causes swelling. If there isn't another room in your house where you can put your wooden pieces make sure there is a good exhaust system in the room. Also, consider investing in a good finish for your furniture which will help it lasts longer. Re-apply the wax or the finish you chose for the pieces to look fresh. 
#2 Maintain A Consistent Temperature
Big temperature changes can affect the levels of humidity in your home which leads to increasing the moisture. And as we all know, we should avoid moisture where the wooden furniture pieces are. But be careful with the air becoming too dry. Dry air can cause shrinking and splitting. Maintaining a consistent temperature is the key to the good condition of your furniture.
#3 Avoid Direct Contact With Water
Direct contact with water can lead to serious swelling when it comes to wooden items. Accidents happen all the time, so you better place a glass surfaces over wooden tables or fiber table cloths and pads. Also, check regularly if the pipes and drain system are in good condition. Often, problematic pipes cause water damaging the wooden kitchen cabinets.