Getting Your Story Out There: Libraries, Histories and Shop Tours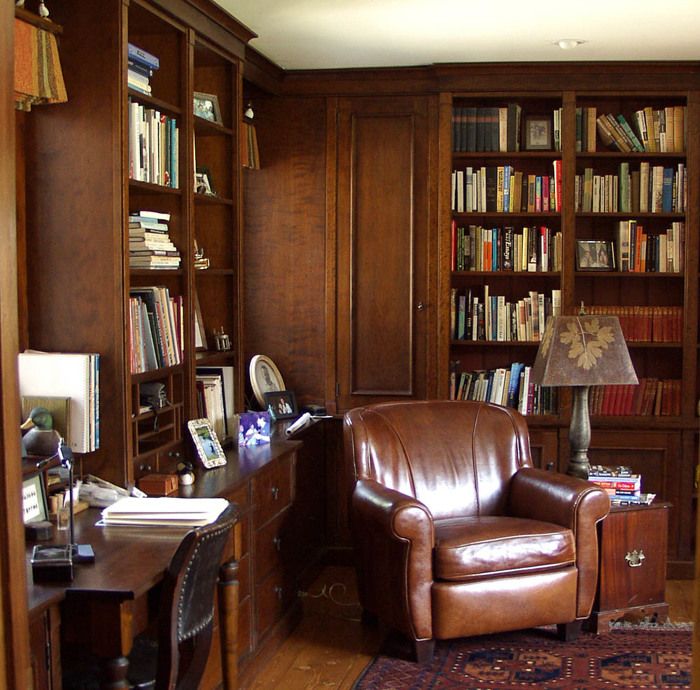 It is no longer 2007 when the phone was ringing off the hook … It's a different time and a diferent economic climate … There are still five of us here at Dorset Custom Furniture and I'm thankful for that, but it means we (and you, if you are a professional woodworker), need to take every opportunity to get your 'story' out there.
Downside of Web sites: often very static
I've had a website since 1996 and I still get some inquiries and occasional new jobs from that, and it could use an update, but, in general, I find it a little static … lots of pictures, not many stories … Not too engaging in my opinion. There is a lot of stuff there, but who knows if I really built it? Did I cut those pictures out of magazines? I think a piece of furniture, like a piece of art, needs a story to go with it. How did it happen? What's the design origin? How, exactly, did it go from boards to beautiful?
Blogging: Write once, use over and over again
I ran into some long time customers at the local store yesterday and they asked me to send them some photos of libraries we have built. Instead of emailing them, I wrote this blog post on libraries, which not only gave them the pictures and a little story, but allowed me to easily send it on to other folks who might be interested … It becomes a dual/multipurpose communication.
You have to say something when you send them the pictures, right? You might as well make so you can use it over again sometime in the future ….
On my third anniversary of writing my dorset custom furniture blog, I wrote a short entry on my first 10 years of woodworking. It was fun, and thought provoking for me, and generated a few nice comments.
Keep at it beginning woodworkers
It was meant to encourage beginning woodworkers to just keep "everlastingly at it" as my old neighbor used to say… We all start somewhere, and if we're lucky, we get to where we're going …
I'm enjoying my writing as it makes me think differently about my work, and also record and share the techniques we come up with as we build stuff … Also as I look back on my writing I have a chronological diary like document … It's a lot of work (sort of), but it gets my 'story' out and we're staying busy … all for now … dan
Stained cherry, counter edge inlay, fly tying desk, hidden gun cabinet, lighted shelves and a complete home office in the opposite corner.
A natural cherry home office/ library/ fly tying and rod and reel storage room. Glass doors close off the halway for conference calls ... circa 2004
Stained cherry again ... simpler design in a very small room ... Glass and wood paneled doors add interest ...
There's always the painted option
As well as the four walls, floor to ceiling with adjoining wet bar option ... Our largest project ever ,,, 1997. Cherry cut from the client's Vermont land and the library was constructed in Arlington, Vt and Cambridge, NY and installed in an Upper East Side New York apartment.
The deluxe version ... long before digital photography, long before I could take a good on site picture, but, you can get the idea ...
And we all start somewhere ... 1972, Manchester, Vt, I started woodworking in my landlord's cellar ... the journey begins
Shop, post and beam, 1976
Early Windsors, circa 1979
Early stuff including my first 'real' piece of furniture, center left, 1973