10,000 tiny pieces of wood make one impressive bit of woodworking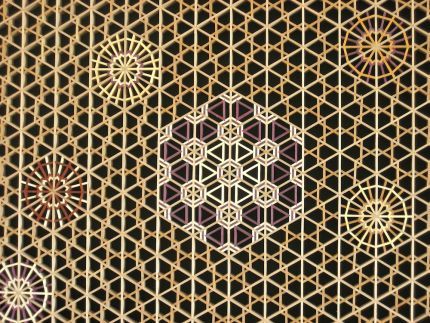 I enjoy scrolling through our online readers gallery. It's great to see all of the work that my fellow woodworkers are doing. Earlier today, I stumbled onto a truly amazing bit of work by Des King. At first, I couldn't tell what it was, but then I read that it is a landscape created with over 10,000 tiny pieces of kumiko, those little pieces of wood used to make shoji screens in Japan. But, wait, there's more. Every single piece of kumiko was cut and fit with tools. I'm certainly impressed by Des's skill, but I think I'm more impressed with his patience, focus, and drive. It takes a great deal of fortitude to pull off a project like this.
I then found this shoji screen by Des. You should check out his website, too.
I could go on and on, but sometimes it is just better to share what you've found and let others discover it for themselves. That's what I'll do.
Great work Des!