Gallery
Walnut side table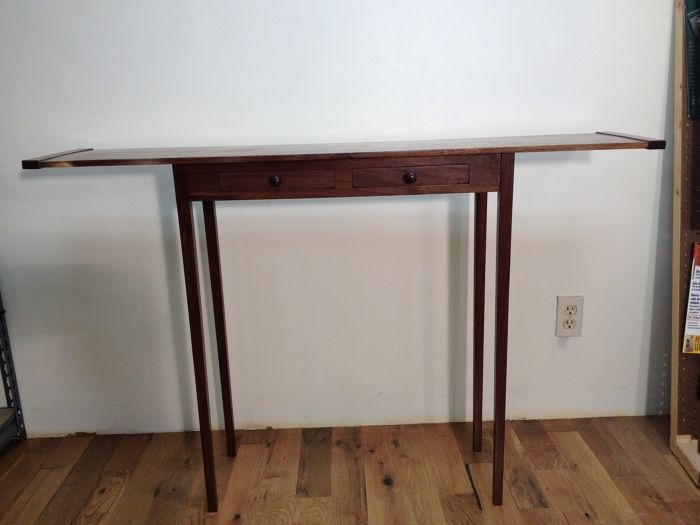 Walnut side table adapted from Anthony Guidice, "Tables."  Very thin and light, but surprisingly strong with the apron tennons mitered to their mates inside the legs.  I just hope the breadboard ends keep the walnut top flat w/ seasonal movement.  
Finished with two coats Danish oil and 3 coats wet sanded wipe-on poly on the base, ~8 coats on the top.
Tapered legs w/ stopped mortices for haunched mitered apron tenons which meet in the middle.  Fun joinery.