The Versatile Wedge
Use these simple shop helpers to tackle tricky glue-ups, hold parts at the bench, and more.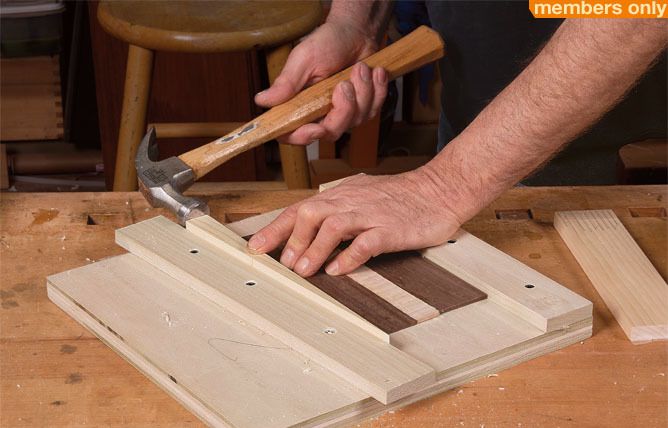 Synopsis: Wedges are commonly used in joinery, but they also come in handy when clamping, especially in situations where traditional clamps get in the way or can't do the job. They are also great for separating parts safely without damage. Bob Van Dyke makes his wedges from offcuts, or uses a jig if he needs a lot of the same type. He uses them to clamp thin panels, secure long edging to a workpiece, hold stock for edge-planing and routing, and take apart furniture for repair.
---
The wedge: I'm continually amazed at how something so simple can be so incredibly useful. It's common to see wedges used in joinery, and they are the traditional way that a cutter is held in a hand tool like a handplane or cutting gauge. But I also find them really handy in certain clamping situations where traditional clamps are cumbersome or completely ineffective.
Start your 14-day FREE trial to continue reading this story.