Sturdy Clamp Rack
Make this stout rack to length to hold every bar clamp in your shop.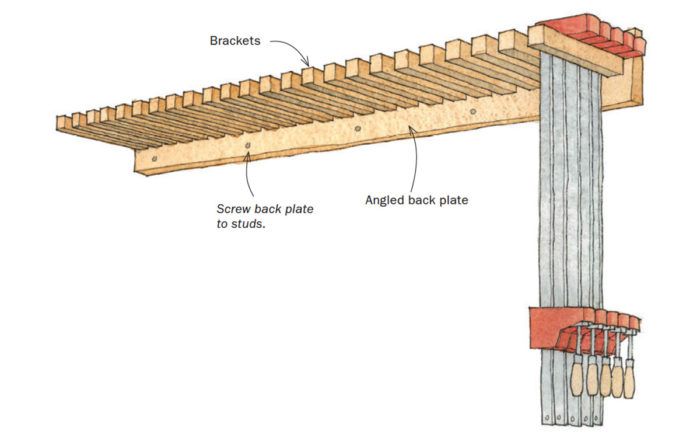 This hardwood bar-clamp rack can be made as long as needed, with the spacing altered to hold every clamp in your shop. The rack features beefy mortise-and-tenon brackets and a tapered back plate that tilts the brackets up slightly to keep the clamps from sliding off.
To make the rack, start with a back plate that is 1-3/16 in. thick by 5-5/8 in. wide and as long as you want. Saw the back plate in two lengthwise, and use a dado blade in your tablesaw to notch in the mortises (space the mortises so that the brackets will fit your clamps; in my case 1-3/16 in. apart). Glue the two halves back together to form the throughmortises. Now taper the back plate by tacking a 1/8-in.-thick by 3/4-in.-wide strip along the face near the top edge. Run the back plate through the planer until the top edge is 1 in.…
Start your 14-day FREE trial to continue reading this story.