House Your Tools in High Style
Plywood cabinet and simple joinery speed construction time without compromising the elegant look.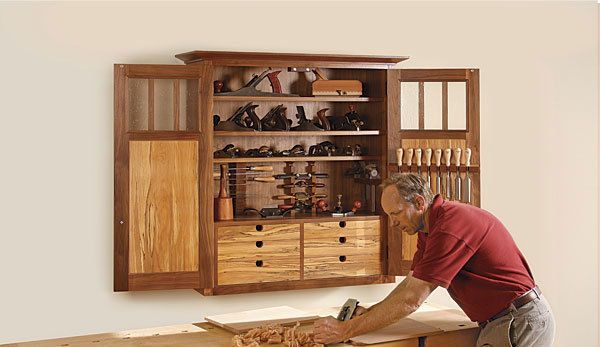 Synopsis: This tool cabinet blends utility and great aesthetics, giving your shop a practical place to house tools in a beautiful package. What's more, it can be built with the most basic shop tools in a short amount of time. The carcase is simple dado joinery cut with a tablesaw. The six interior drawers employ a similar setup. The doors feature stub-tenon and groove joints for the frame, a veneered plywood panel glued in place, and divided glass panes that can be done in no time at all.
---
A tool cabinet is a great shop helper. It keeps hand tools and small power tools well organized and off the bench but within reach. And perhaps more importantly, it saves valuable floor space. But a tool cabinet doesn't have to have the cold feel and look of MDF, or the piecemeal appearance of a cabinet made entirely from scraps. Rather,…
Start your 14-day FREE trial to continue reading this story.
Get the Plan
Digital plans, a cutlist, and a SketchUp drawing for this project are available in the Fine Woodworking store.
Buy The Plan