Sanding on the Drill Press
Custom-made sanding drums let you smooth any curve.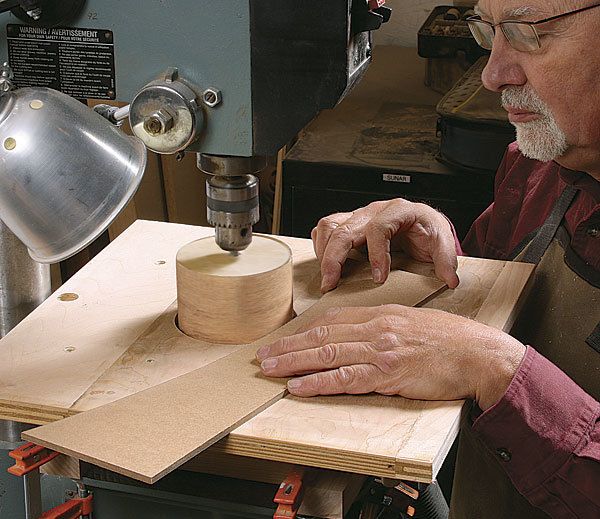 When I bought my first drill press, I discovered that those sanding drums that go in the chuck and accept abrasive sleeves let me sand all sorts of inside curves, whether on templates or actual workpieces. But the sleeves were available in a limited range of grits, the abrasive wore out quickly, and they weren't cheap. And the drums were too small in diameter for a lot of my needs.
So I make my own drums out of plywood disks and wrap high-quality cloth-backed sandpaper around them, attaching it with spray adhesive. I can make them any size and they work beautifully.
The larger the drum, the more surface area, and the longer the sandpaper lasts. Larger drums also leave a less bumpy surface. I've made drums up to 8 in. dia., though most are closer to 4 in., fitting a wider variety of curves while still leaving a…
Start your 14-day FREE trial to continue reading this story.