Shop Tips
Machine Layout in a Midsize Shop
Mike Korsak chose to put most of his machines in one corner of his shop to keep his dust collection needs centralized.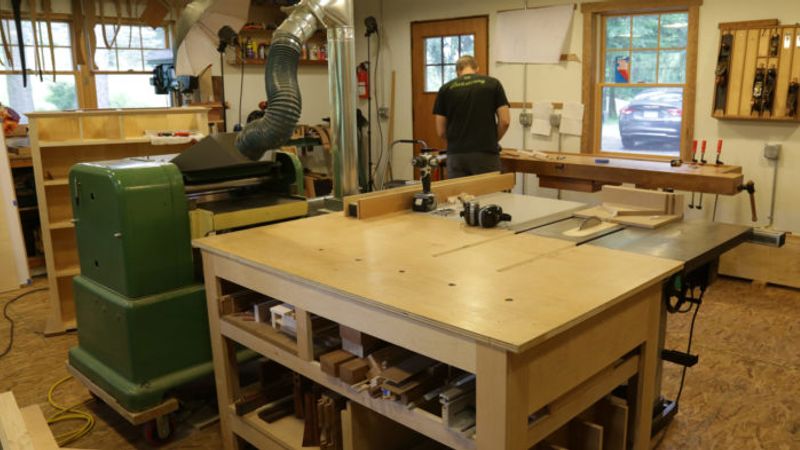 Dust collection is a difficult part of laying out any shop. There's always a balance to be struck, whether it is making sure your dust collector is powerful enough or keeping your ducting run in an efficient manner. And let's face it, spending big bucks on dust collection isn't nearly as fun as a massive jointer. Well, at least that's the obvious route that furniture maker Mike Korsak took.
Mike's shop is a decent size, and while he may not admit it, he has room to spread out a little bit. Mike chose to put all of the dust-spewing machines we love (planer, jointer, and tablesaw) in one corner of his shop to keep his dust -collection needs centralized. This way he doesn't have to have a huge dust collector and a lot of ducting to keep his shop from becoming covered in everyone's favorite byproduct—sawdust.
More on Finewoodworking.com