Step Up to Whole-Shop Dust Collection
Rigid ducting is the way to go, especially if you follow these 12 tips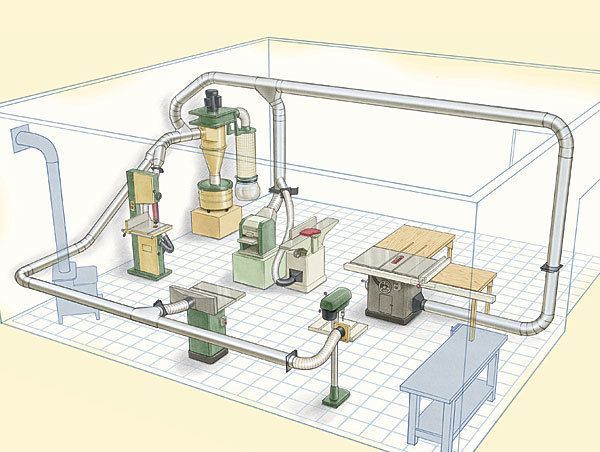 Synopsis: This article offers a number of tips on setting up a rigid-duct system for home woodshops. Large-diameter, smooth-walled rigid ducting generates less friction than flexible corrugated hose and brings powerful suction to every power tool in the shop. Upgrading to a solid-duct system isn't cheap—adding it to a 600-sq.-ft. shop could cost more than $1,000. And, it might take a few days to put it all together. But when it's done, you'll be putting more dust in the collector and less in your lungs.
If you're like many woodworkers, your dust collector's duct system is mainly a tangle of 4-in.-dia. flexible hoses leading to the dust-collecting machine. And there's a good chance you're not satisfied with either the convenience or the efficiency of the system. You probably have to move and reattach hoses at times, or just live without dust collection on some tools. You…
Start your 14-day FREE trial to continue reading this story.