How-To
Flattening Wood with a Jointer
Basic tips on jointing rough lumber to make a flat surface ready for the planer.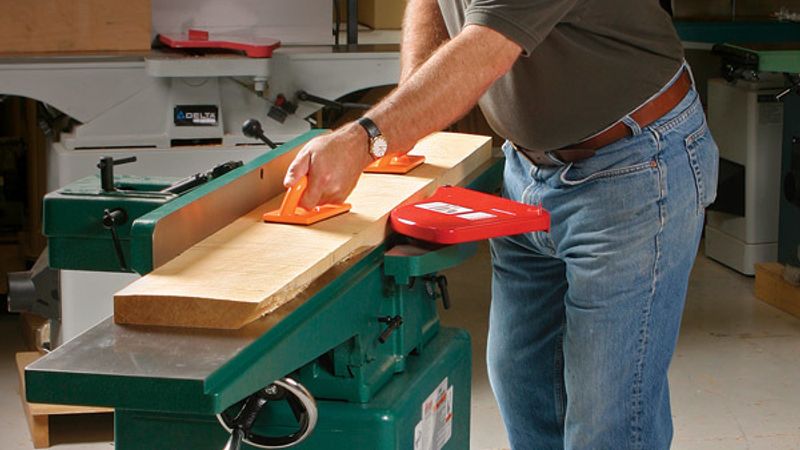 Ed Pirnik and Cari Delahanty
Learning how to mill rough lumber dead flat and perfectly square begins with understanding how to use a jointer properly. The jointer flattens, whereas the planer thicknesses. That means the jointer is the first step in the milling process. Success at the planer depends upon success with your jointer.
In this short video, Asa Christiana takes point's from Marc Adams' fundamentals article and demonstrates the right way use your jointer—including tips on which direction to feed lumber over the cutterhead, depth of cut, and how to edge and face joint boards while keeping your fingers out of harm's way.
Still struggling? Don't miss Asa's video on How to Set Up a Jointer for tips on dialing in your machine's outfeed table and fence.
More from FineWoodworking.com: