Get better cuts with your planer
Eliminate tearout, banish snipe, and get smooth results every time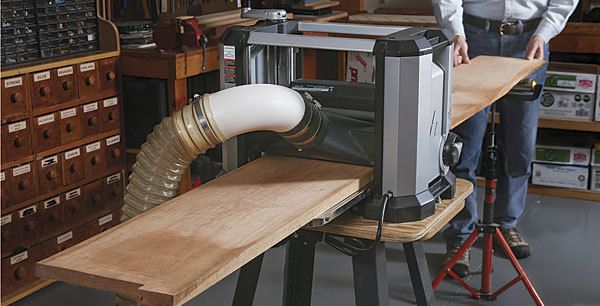 Synopsis: Quality woodworking requires stock that's been milled flat, smooth, and of a consistent thickness. Your planer is essential to that process. Its job is to work in tandem with the jointer: The jointer surfaces one face flat; the planer creates an opposite face smooth and parallel to it. Here are some tips on how to use your planer effectively to eliminate tearout and minimize snipe, along with advice on planing narrow or short stock and stock that's too wide for your jointer.
Precisely prepared stock, with a smooth surface and consistent thickness, is the foundation of quality woodworking. The planer is essential to that process. It's important to understand that a planer does not flatten wood. Instead, the planer works in tandem with the jointer to flatten and square stock; neither can do the job of the other. The jointer is used first to surface one face…
Start your 14-day FREE trial to continue reading this story.