Shaker Single-Step Stool
Christian Becksvoort's quick-to-build classic step stool is sure to get plenty of use.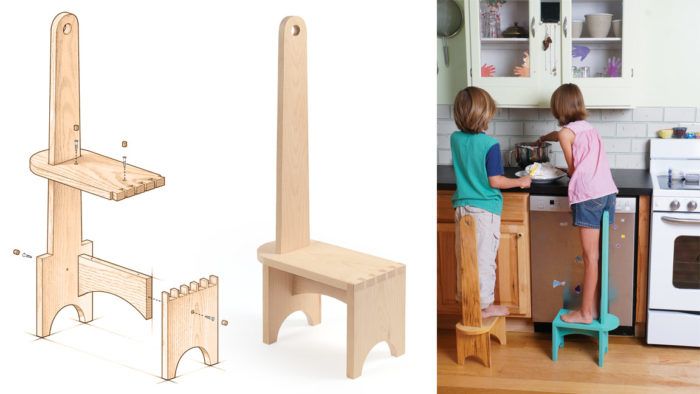 Synopsis: This type of stool came in handy for Shakers who wanted to reach items in their tall standing cabinets, and it will come in handy in your house, too. It features a single step, with a dovetailed leg in front and a combined handle/leg in the back, with a brace underneath. A hole at the top of the handle makes it easy to hang for storage. Construction is simple; the stool is light and easy to grab and go, it can be painted or made in any wood species, and it's built to last for generations.
The Shakers made the most out of storage space, both with freestanding tall cabinets and floor-to-ceiling built-ins. To reach into the tops of those cabinets required the…
Start your 14-day FREE trial to continue reading this story.