Shaker Chimney Cupboard
An original piece with classic looks and easy joinery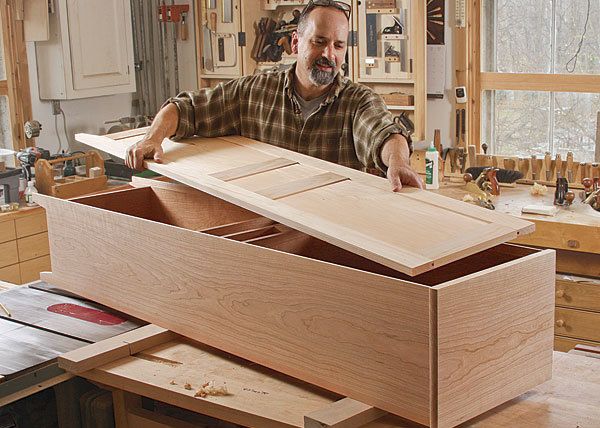 Synopsis:
This Shaker chimney cupboard fits in any room of your home, offering plenty of storage space in a small footprint. The case comes together simply and quickly, with simple dadoes and rabbets for the joinery, allowing you to slow down for the showcase dovetail joints on the drawers. With its asymmetrical drawers and beautifully figured door panels, this piece is sure to become an heirloom. You'll even learn an ingenious technique for making door and drawer pulls with or without a lathe.
One of the great things about Shaker furniture is that no two pieces are exactly alike. Aside from chairs, the Shakers didn't make furniture for commercial production. Each piece was essentially a one-off design, made for a specific purpose or even an individual user, so the variations are endless. And in spite of the restrained design sense, there is a playful, subtle originality to each piece.…
Start your 14-day FREE trial to continue reading this story.
Get the Plan
CAD-drawn plans and a cutlist for this project are available in the Fine Woodworking store.
Buy The Plan