Cedar Garden Bench
Learn how to build a casual outdoor bench that's quick to make and designed to withstand the elements without a finish.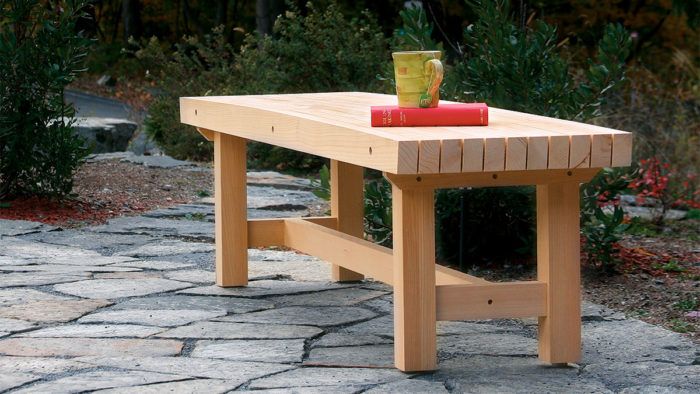 Synopsis: The goal with this bench was to build something beautiful that could withstand years out in the weather without a finish. So furniture maker Jessica Wickham began by choosing Port Orford cedar, a strong, exceptionally weather-resistant wood. Then she designed a bench with a thick trestle base and a seat made up of ribs that have a gentle arc on their top edge so water will run off. Along with stainless-steel hardware, this ensures a long life outside.
When I was asked to design a bench for a garden at the Chuang yen Monastery in Carmel, N.Y., my goal was to build something beautiful that would age gracefully outdoors. My first step was to pick a wood that could withstand years in the weather—even without a finish.
My thoughts traveled to the magnificent wooden buildings I had visited in kamakura, japan—a historic city brimming with meticulously crafted…
Start your 14-day FREE trial to continue reading this story.