Video
Build A Bow-Arm Stickley Morris Chair
Learn the basics of building this classic Craftsman-style chair.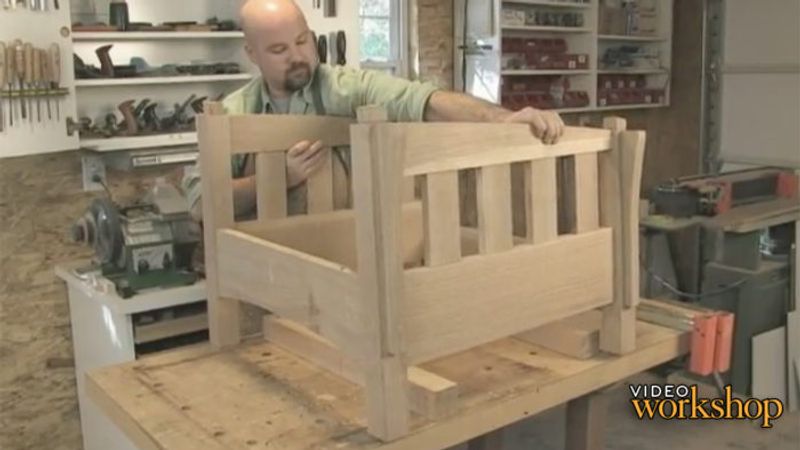 Gregory Paolini began woodworking in high school and found that he had an affinity for the Arts and Crafts style.
In this video workshop, he'll show you step-by-step how to make a comfortable Arts and Crafts recliner. For the most part, the construction is straightforward. But the most distinctive part of the chair–its bow arms–presents two big challenges: making a curved lamination, and cutting a mortise-and-tenon joint on the curved arms and side frame.
He'll show how laminating the arms gets you around those challenges. And he'll also demonstrate how to get striking quartersawn grain everywhere it counts, including a simple and authentic method for making a leg with four quartersawn faces.
In this episode, Paolini talks about all of the details that go into the chair, giving a broad overview of what it takes to make it.
Produced by: David Heim; Video by: Gary Junken; Editing by: Michael Dobsevage
For more information about upholstery
A Woodworker's Guide to Upholstery
For plans
How to Build a Bow Arm Stickley Morris Chair
For Paolini's finish recipe
Arts and Crafts Look Without Harsh Chemicals