How To Build a Bow-Arm Stickley Morris Chair
Lamination puts beautiful grain and a graceful curve within arm's reach.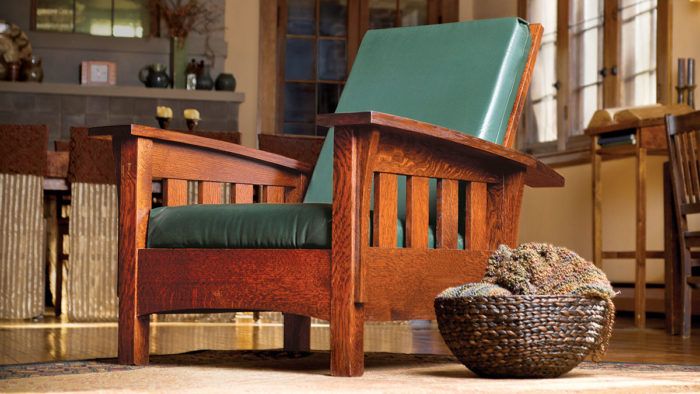 Synopsis: This chair, with its large, square legs and wide arms of quartersawn white oak, says "Craftsman" with every feature. It should, since it was based on a design by Gustav Stickley. The bowed arms and reclining back add comfort and style, yet the construction is not difficult. The two greatest challenges are making the bowed arms and cutting the mortise-and-tenon joinery in the curved parts. Woodworker Greg Paolini takes you through the construction step by step, adding tips for cutting accurate joints, laminating the arms, assembling the base, cutting the joinery and shaping the curved back slats, creating a seat-cushion frame, and finishing.
Craftsman furniture is known for its straight lines, quartersawn oak, and sense of earthen mass and solidity. No piece displays those features better than a Morris chair, with its large, square legs and wide arms decked out in beautiful ray-fleck figure. The gracefully bowed arms of…
Start your 14-day FREE trial to continue reading this story.
Get the Plan
A full-size plan of a similar morris chair is available in the Fine Woodworking store .
Buy The Plan