Make your own woodworking tools
From a simple pair of winding sticks to an entire bandsaw, shopmade tools can make your work sweeter.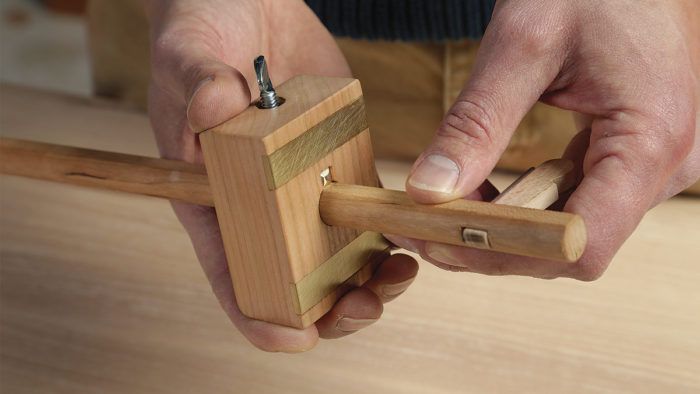 Whether we're looking to save money, personalize a tool for a specific need, or put a little extra romance into the shop, so many of us love building our own tools. These can run the gamut from plywood affairs thoughtfully glued and screwed together to delicate heirlooms crafted with treasured woods. They can be as simple as modifying a chisel on a grinder or as complex as constructing a whole stationary power tool. Regardless, they all need to work. No matter what your goal is, this list can help you produce a quality shopmade tool that will make your woodworking just a little sweeter.
---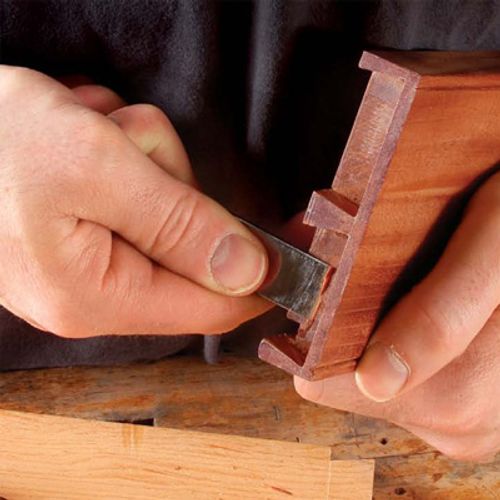 "One size fits all" hand tools didn't offer the precision and control Clark Kellogg needed to lay out and cut dovetails to his own satisfaction, so he made a set of chisels and a dovetail marker. The dovetail marker enables him to lay out angled and straight lines without moving the tool. There are also five chisels in his dovetail kit, a 1/16-in.-wide chisel to remove waste between tails, a 3/4-in.-wide chisel for paring pins and tails, a pair of skew chisels, and a detail chisel that's triangular in cross-section. Learn how to make each of these tools and bring your dovetails to a new level.
By Clark Kellogg
---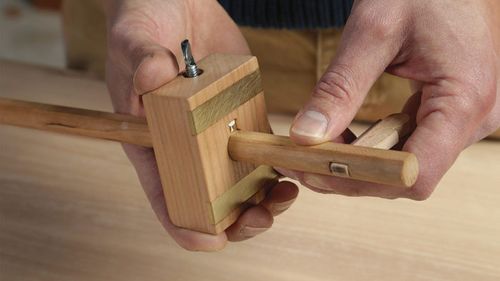 One of the best tools for a precise layout line—and as a result, accurate joinery—is a cutting gauge. This shopmade version has a single-bevel knife for a blade, a large and comfortable fence, and a round beam that locks securely and doesn't move during use.
By Bob Van Dyke
---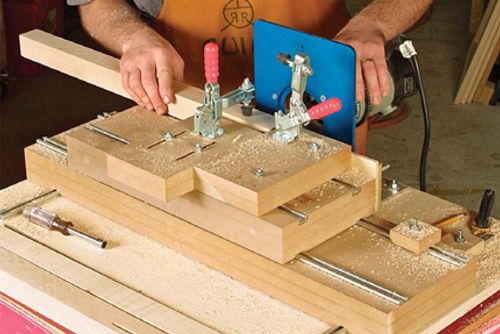 Shopping for a commercial slot mortiser was a shock to Gregory Paolini's pocketbook. So Paolini, who cuts countless mortise-and-tenon joints for the Arts and Crafts-style furniture he builds, decided to make his own. His adjustable mortiser is reliable and accurate, simple to make, and cuts mortises with ease.
By Gregory Paolini
---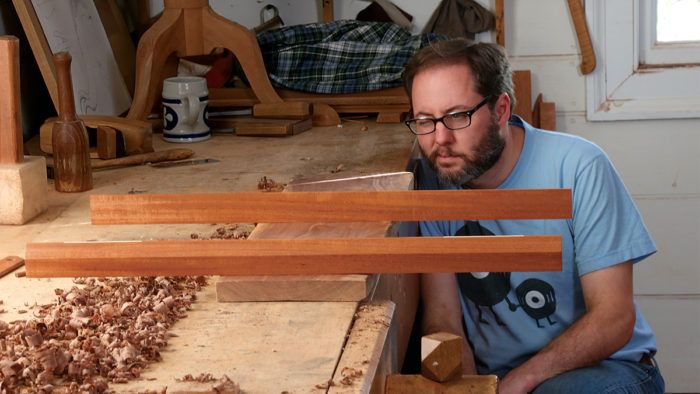 Whether you're checking for twist in a board, a glued-up assembly, or a specific joint, there's nothing like a pair of winding sticks for a simple, foolproof method. They're great for checking your work when milling, keeping assemblies in line, looking for twist in a tenon, making sure joinery is square, and more.
By Bill Pavlak
---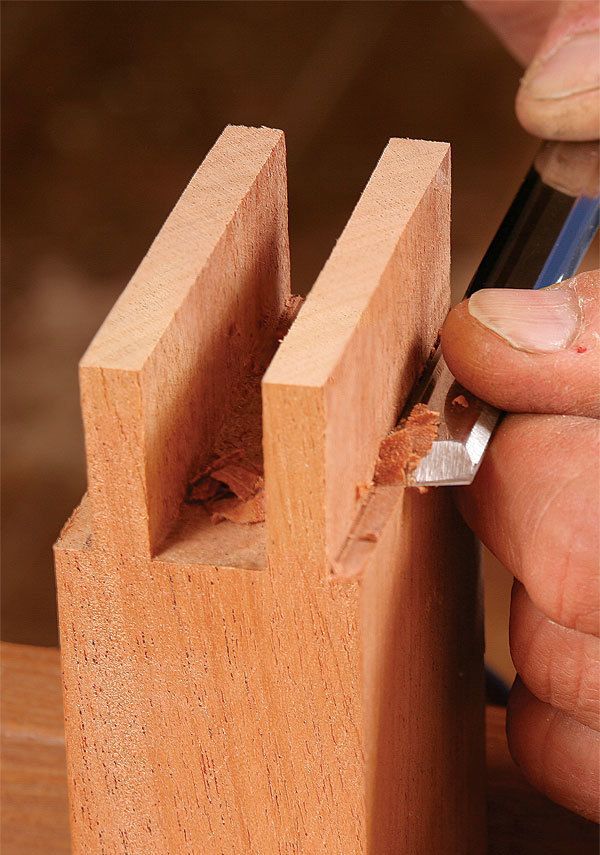 You can buy bevel-edge skew chisels, but it's pretty easy and very inexpensive to simply make your own. Garrett Hack demonstrates how to make a skew chisel from a flea-market find, and gives examples of places where it will come in handy.
By Garrett Hack

---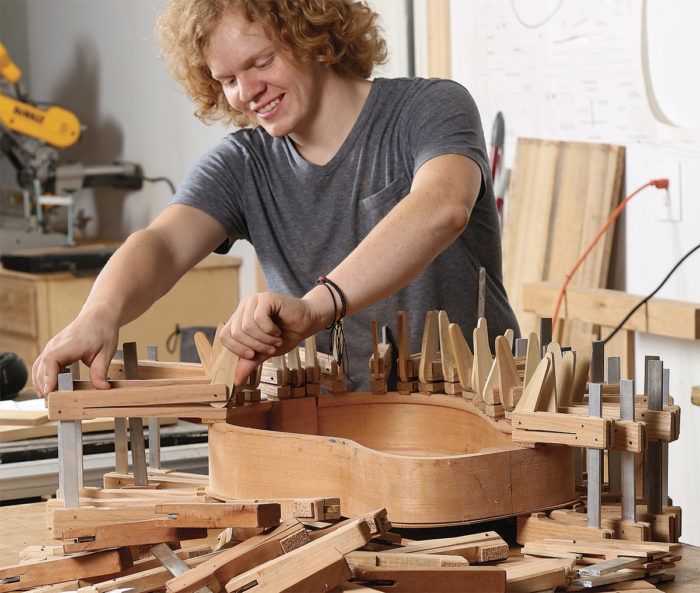 Luthier Nathan Murphy makes these light-duty cam clamps for a fraction of what they'd cost to buy. Their simple mechanism, in which a lever exerts pressure on a tongue using cam action, makes them quick to build and have on hand whenever you have to hold a couple of small parts together. Use any wood you choose, but preferably something with straight grain. The two jaws of the clamp are the same length, so there is a minimum of measuring required.
By Nathan Murphy
---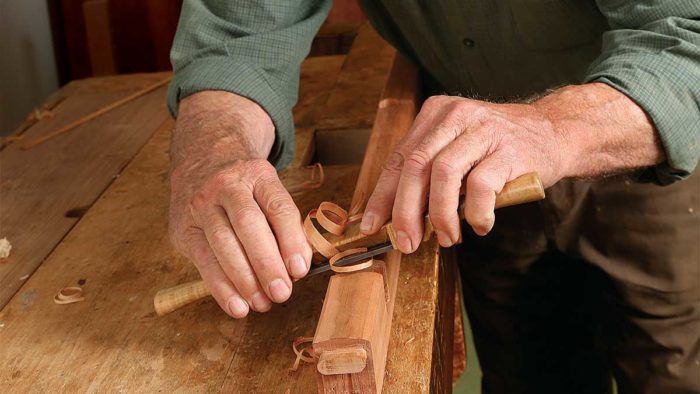 Ever wondered how to make hand-tool woodworking even more enjoyable? Try using a tool that you've made yourself. A spokeshave is a great place to start. It's easy to make, and once you've used it, you'll turn to it again and again to make spindles, clean up bandsawn curves, and quickly create chamfers and roundovers.
By David Welter

---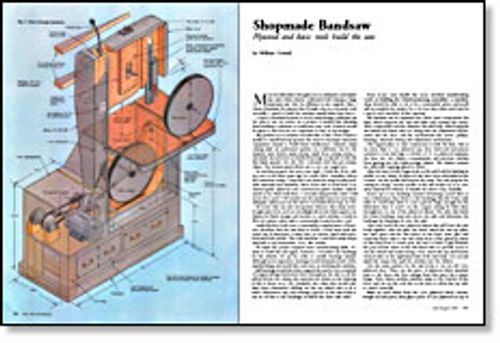 William Corneil says a bandsaw can do everything a tablesaw can do, and it can cut curves. So he made his own. Here, he explains why and how he did so. His saw can even go slowly enough to cut iron. The project involves some basic metalworking skills, and he recommends improvements over his own model, such as using roller or needle bearings instead of bushings for the wheels. He breaks the construction down into three components: the base, the saw body, and the mechanicals. His base is plywood screwed to four 4×4 legs. This detailed article describes every step of building a bandsaw.
By William Corneil