Designer's Notebook: Draw, Draw, and Draw Some More
Mike Pekovich explains how he gets from that blip on a page to a finished piece of furniture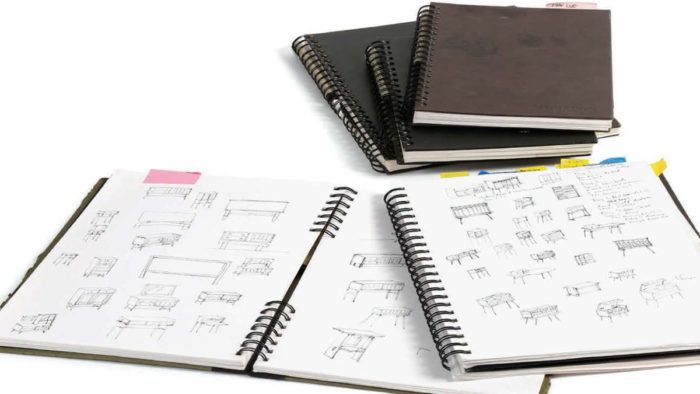 Synopsis: In this excerpt from The Why and How of Woodworking, Michael Pekovich shares the secrets of his sketchbook, and why the often simple act of sketching is the genesis of so many original designs.
---
When studying furniture making in college, I had gotten to the point where I'd make a project per semester. At the start of one semester, my instructor suggested that instead of making one piece, why not spend the semester designing furniture instead of building it. I was a little hesitant because my joy was in building and the school shop was the only access to a woodshop that I had. Still, I decided to give it a go. However, after the first design was complete, I dropped everything and began to build it, and there went the semester. Wisdom is wasted on the young. It's taken a few years, but I'm finally putting that idea…
Start your 14-day FREE trial to continue reading this story.