Mortising the ends of long boards
Whether it's for bed hardware or floating tenons, mortising long boards isn't easy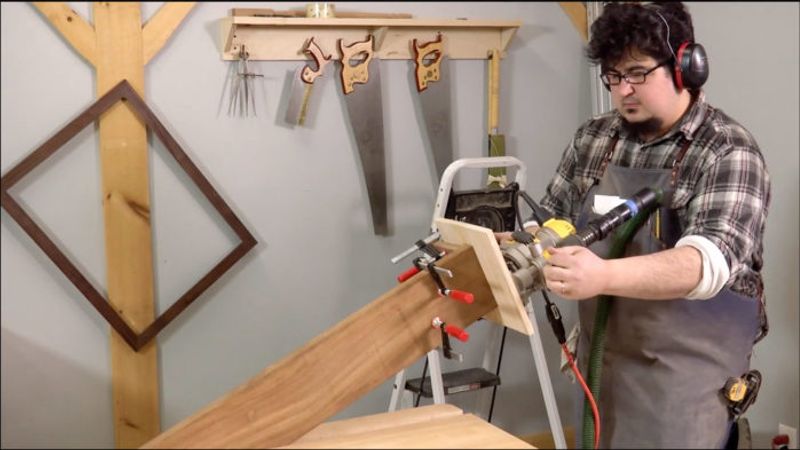 In Fine Woodworking #268, Michael Cullen builds a contemporary Arts and Crafts bed. In it, he uses simple brackets to attach the headboard and footboard to the side rails. It got me thinking about how I would mortise the end of an 81-in. board to receive the bed hardware. I asked Michael how he did it, and he told me he used his multi-router, a very expensive horizontal mortiser. Well, that's great if you're one of the masters and have a multi-router, but what about us mortals? I did what any woodworker with easy access to Mike Pekovich would do and asked him how he'd go about the difficult task. It shouldn't have shocked me when he suggested using a router fitted with a bushing and a shopmade guide.
Until this point I'd never used a router bushing, even though I've owned a set for a few years now. Making the jig to utilize the bushing never seemed worth the effort for one or two mortises. Well, after making the first mortise with this rig I was kicking myself. Using Jeff Miller's article, Add Bushings to Your Router Kit, as reference, the jig couldn't have taken more than 20 minutes to build, and it allowed me to easily make mortises in the end of a long board accurately and consistently. In this video, I show you how simple a difficult task is made with the right tools and preparation.
More on FineWoodworking.com:
Don't forget to check out the full-size plans for Michael Cullen's contemporary Arts and Crafts bed.