An Interview with Gary Rogowski, and a Book Giveaway
Gary Rogowski discusses craftsmanship, shop injuries, and most importantly, patience, with our editorial director Tom McKenna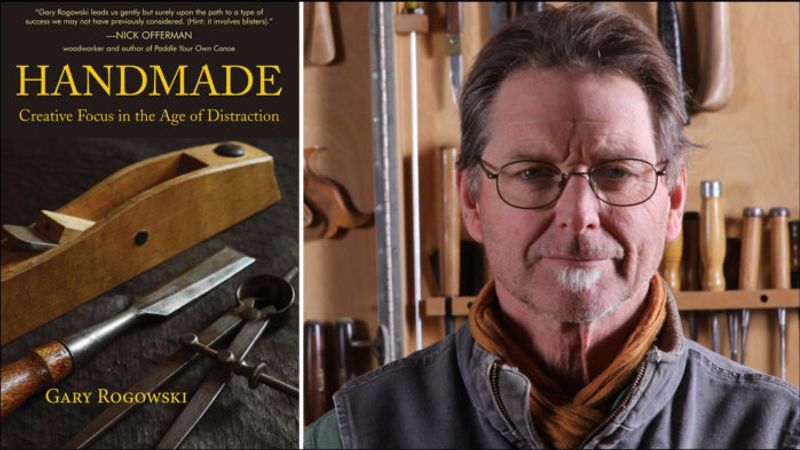 Gary Rogowski is a familiar face to many of our readers, and for good reason. There are few authors who have been in the pages of Fine Woodworking more than Gary. In fact, Gary authored one of The Taunton Press's best-selling books, The Complete Illustrated Guide to Joinery, which is often mentioned in lists of must-have woodworking books. Gary isn't just a prolific author, he's also an inventive furniture maker and designer. In fact, all of us here at Fine Woodworking walk past Gary's Greene and Greene inspired sideboard on our way to lunch.
In 1997, Gary opened his school, The Northwest Woodworking Studio, where he teaches woodworkers of all ages, focusing on traditional hand-tool techniques while emphasizing contemporary design. Gary also oversees Woodworking Ideas Northwest, a program where high school students visit his studio and get hands-on instruction in furniture construction and design.
Gary's newest book Handmade: Creative Focus in the Age of Distraction (Linden Publishing) has been called part autobiography, part guide to creativity, and part guide to living an authentic life.
More on FineWoodworking.com: