Surviving Glue-Ups
A guide to stress-free gluing and clamping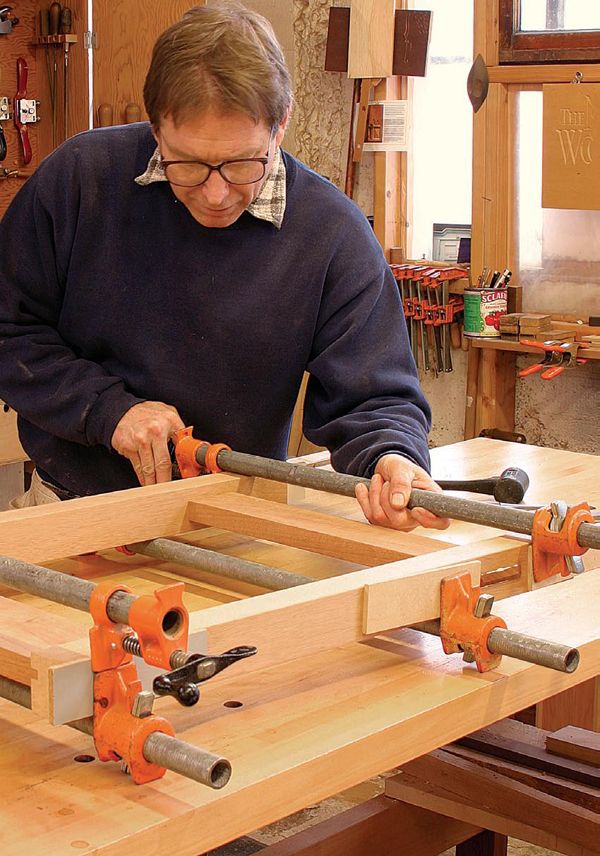 Synopsis: It's the most stressful 15 minutes of woodworking. You've spent weeks of careful work and preparation in building a piece of furniture, and it all comes down to the glue-up. But as Gary Rogowski advises, there are strategies to make it less stressful: having the right clamps and other gear, organizing your tools beforehand, planning for contingencies, gluing up in stages, and practicing assembly techniques. Whether for case work, miter joints, edge joints, mortise-and-tenon joints, or dovetails, if you use Rogowski's tips, your glue-ups will go more smoothly.
No movie chase scene could provide as many heart-pounding thrills as gluing up a project in the woodshop. After weeks of effort and preparation, all of your careful work comes down to 15 minutes of heart-palpitating frenzy. Few other things in life can compare to this, except perhaps getting to the airport late for your flight.
Just as there are…
Start your 14-day FREE trial to continue reading this story.