Getting geared up after AWFS 2017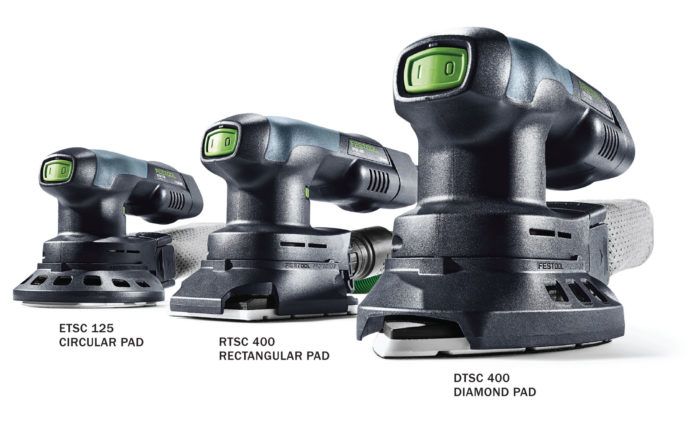 The Association of Woodworking and Furnishings Suppliers (AWFS) fair, held every other year in Las Vegas, is a massive woodworking trade show. The show recently wrapped up, and while most of its merchandise was geared to industrial use, it was also teeming with new and exciting tools from top manufacturers that suit the smaller shop. Here are a few that look pretty sharp.
Festool Sanders
Festool introduced a trio of cordless sanders. The company says they can run for 30 minutes at full power on their 18-volt batteries, which can recharge in 25 minutes. Roland Johnson, our resident power-tool guru, was particularly impressed with the sanders' weight and feel, calling them "downright feather-light."
Veritas Micro-Adjust Gauge
The Veritas Micro-Adjust Gauge has been a fixture in shops for years, but some users have felt its fine adjustment mechanism had room for improvement. Enter the company's new gauge, which has that mechanism built into the shaft—taking out some of the guesswork.
Bessey iBeam Bar Clamp
"Whoa, those look hearty" was a common first reaction at the show to Bessey's IBeam Bar Clamps. They come in varying lengths from 24 in. to 96 in., and if their weight's any indication, they could prove to be go-tos for gluing up large panels and other sizable parts that may need a little extra persuasion.