Book Review: Hands Employed Aright
Joshua Klein's new book gives some perspective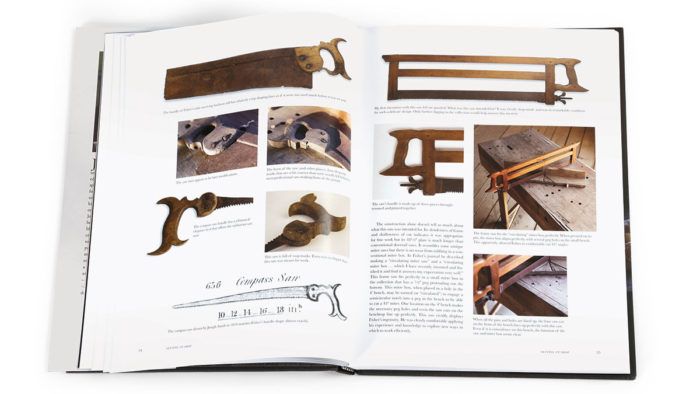 Truth be told, I'm a reader more than a woodworker. Books are in my blood, I guess. So naturally, as a woodworker, I read about the craft whenever I can't be in the shop. Luckily for me, there's a wide swath of choices, from Eric Sloane's wonderfully illustrated books on hand tools to Tage Frid's classic three-book set on simply doing things well. My love of reading (and woodworking) and the wealth of books on the craft combined, though, leave me pretty picky. As quick as I am to pick up a book, I'm just as quick to put it down if it's not cutting it. Joshua Klein's Hands Employed Aright: The Furniture Making of Jonathan Fisher (1768–1847)—I savored that cover to cover.
Klein may be most familiar in his role as editor-in-chief of Mortise & Tenon, a magazine dedicated to historic furniture and preindustrial methods. Hands Employed Aright is directly in that vein, and what you've come to expect from Mortise & Tenon you can expect from Hands, just deeper and richer since it's one author looking at one fascinating polymath who fortunately left behind plenty of journal entries, tools, and furniture.
This isn't a how-to book. Rather, it dives into Fisher's woodworking as it relates to his sense of morality and his community, which he served as both a preacher and maker. Working was fundamental to Fisher's morality and pocketbook, so he didn't do half measures. He even built a windmill to saw lumber and power his lathe. Klein does an excellent, engaging job of portraying this small-town Maine preacher in full color, giving the reader historical context, specifics about Fisher, and the practicalities and design considerations of his admittedly "humble and solid" woodworking. To that end, the book contains numerous pictures of Fisher's tools and furniture, as well as a short section on shop-based research in which the author, a woodworker himself, puts some of Fisher's methods to the test. As a selfish woodworker, I wish this section was a little longer.
So what if you don't enjoy history books, handwork, or vernacular furniture? If you're a woodworker, Hands still has something solid for you: personal context. It doesn't matter if you build modern pieces and couldn't care less about marks left by a fore plane; this book is neither an apology nor an advertisement for humble furniture or hand tools. Instead, this interpretation of the past is meant to illuminate and inspire how we work today. I'm never going to build a windmill, but my shop time is going to be more meaningful going forward thanks to this book.
—Barry NM Dima is an associate editor.