UPDATE: Two Book Giveaway: Whittling Handbook and Stickmaking Handbook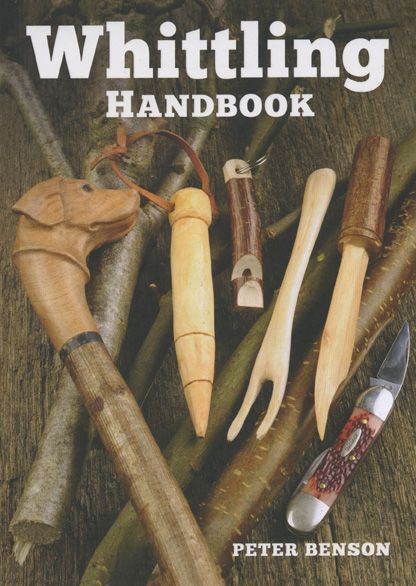 Whittling Handbook by Peter Benson
Guild of Master Cratfsman Publishing Ltd, 2016.
$12.95; 128 pp
Stickmaking Handbook by Andrew Jones and Clive George
Guild of Master Cratfsman Publishing Ltd, 2016.
$12.95; 144 pp
We have a winner!
Whittling Handbook by Peter Benson provides first time whittlers with a great introduction to the craft. The book is loaded with color, step-by-step photos and instructions to make a host of fun items such as whistles, spoons, chains and perching birds.
Stickmaking Handbook by Andrew Jones and Clive George explains in detail how to make a wide range of walking sticks. The book includes tips on selecting timbers, straightening sticks, fitting handles, shaping and carving.
Lucky Seenya is our winner! His comment was chosen at random.
Check back often for more great giveaways.