How to Make Better Use of Your Shop Space
Asa Christiana presents advise from the pros on smart floor plans for workshops of all sizes.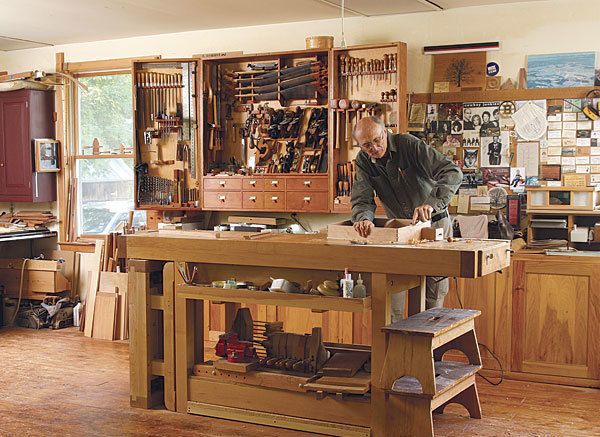 Synopsis: Workshops come in almost as many sizes and shapes as the woodworkers who use them, yet they all have this in common—their layout matters, a lot. If you have to shuffle around to find the tool you need or fuss with moving equipment between tasks, woodworking won't be as much fun. We took a look at three shops, small, medium, and large, where the layout is a real asset. The large one belongs to Christian Becksvoort, the medium-size one to Michael Pekovich, and the small one to Rob Porcaro. You should find one among them that relates to your space, with tips that will allow you to work more comfortably and efficiently.
Since workspaces vary so widely—from cavernous lofts in industrial buildings to the corners of basements and garages, down to hallways and closets (I've seen it!)—it's hard to make definitive statements about shop layout. Except one:…
Start your 14-day FREE trial to continue reading this story.