Shop Tips
The Physics of Machine Safety
To cut safely, stay focused on the forces exerted by the spinning blade or bit.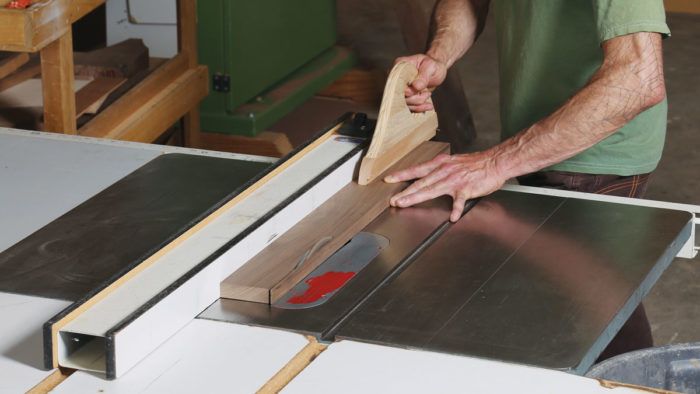 It was only after many years of working wood—and one big scare—that I began to think seriously about machine safety and developed a real understanding of the forces at work when a spinning blade or bit cuts a piece of wood. In this article, I'll show you how to compensate for those forces and control the workpiece as you work at the table saw, bandsaw, jointer, drill press, and router table.
My awakening came 17 years into my career. I began working as a carpenter at 18, and I saw some pretty frightening things on job sites. Carpenters seem fond of running blades within an inch or two of their fingers. After 14 years in the building trades, I was burned out but unscathed.
Having found inspiration in some custom furniture I had seen, I began to design and build furniture. Three years later, at age 35, my right hand was pulled into a table saw blade by a kickback. The blade nicked the tip of one finger, but otherwise, I was unhurt. I was very fortunate, but luck doesn't last, so I began to study the machines I used daily. I wanted to understand how they cut, so I could use them more safely.
The table saw presents the most complex challenge to maintaining control. You must keep the workpiece moving forward, flat on the table, and pressed against the fence. Failing to do any one of these three things can result in serious injury. Fortunately, a pair of hands and a push stick are all you need to combat those forces and stay in control. Past the blade, the workpiece engages the splitter, which helps keep the board against the fence.
As it cuts, a bandsaw blade exerts a downward force that pushes the workpiece onto the table. This is fine as long as the part you are cutting is flat. Things get a bit tricky when the workpiece is curved and only contacts the table at one point. If you keep that point of contact right in front of the blade, you'll be OK. When cutting thin slices from a board, use a push stick to protect your hand in case the blade wanders from the cut and out of the board.
View PDF