Man Wins Big Money in Table Saw Lawsuit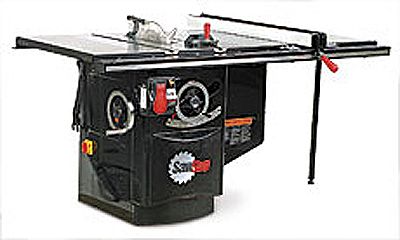 I just read an article on the Boston Globe's website about a guy in Malden, Mass., who was awarded $1.5 million in damages in a suit against One World Technologies, Inc., makers of Ryobi tools.
According to the complaint filed in 2006, Carlos Osorio suffered serious finger injuries using a tablesaw while cutting some oak flooring. The suit alleged that One World was negligent because its saws lack "flesh-detection technology," which the plaintiffs claim would have prevented Osorio's injuries. The device, invented by Steve Gass and manufactured by SawStop, stops a sawblade in an instant when it makes contact with skin. The safety feature was pitched to major saw manufacturers by Gass, but according to SawStop, licensing negotiations broke down and no agreements were reached. In the end, Gass and his colleagues, David Fanning and David Fulmer, launched the SawStop line of tablesaws on their own.
According to the story, this case is one of more than 50 suits pending throughout the U.S. against tablesaw manufacturers for failure to include the flesh-detection technology in their products.
Now that riving knives finally are mainstream on American-made tablesaws, could SawStop's technology be far behind?
Update: If you want to read about Gass's take on the issue, check out a recent article in The Oregonian. Of the verdict, Gass says, "There was definitely a feeling of vindication," Gass said. "We've been continuously attacked. There was a lot of personal satisfaction when the verdict came out."
NOTE: More to come… Fine Woodworking editors are working on an in-depth report.