Hide Glue: A Closer Look
Age-old technology has unmatched advantages: It's quick-setting, transparent to finishes, easy to clean up, and reversible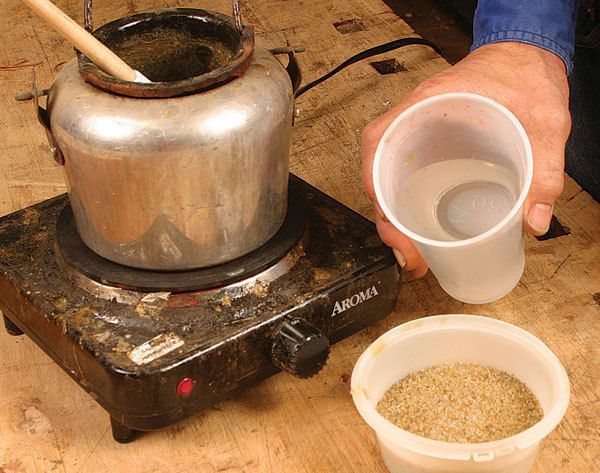 Synopsis: It may be your grandfather's glue, but that doesn't mean that hide glue has lost its place in the modern wood shop. The traditional glue pot has fallen out of the spotlight in the past few decades, overshadowed by new types of adhesives. Yet it has many advantages over synthetic glue. It sets quickly, is transparent to oils, stains, and finishes, is easy to clean up, and is easily reversible when repairs are needed (just apply heat and moisture). Animal protein glues are also organic in nature, and are not harmful to people or pets. Patrick Edwards swears by hide glue for almost all his furniture making needs. With the information he supplies here, you'll soon join him as a hide-glue convert.
If you were lucky enough to learn woodworking from your grandfather, he would have patiently shown you which end of a handplane is the…
Start your 14-day FREE trial to continue reading this story.