How Strong is Your Glue?
We take six types to the breaking point, shattering some common wisdom in the process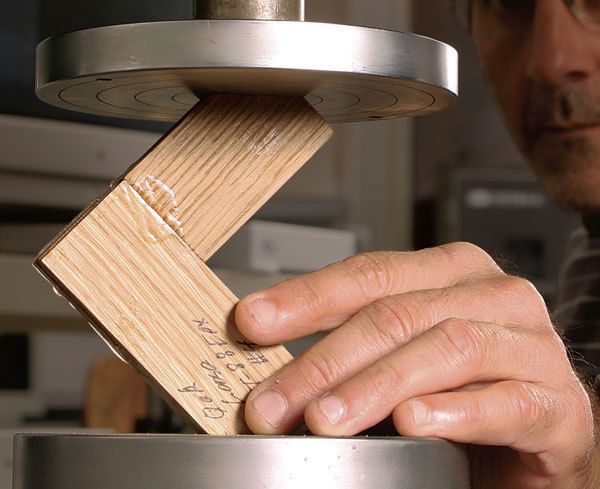 Synopsis: Glue is so essential to woodworking that there are dozens of types and masses of competing brands. There is also a lot of "conventional wisdom." To see if that conventional wisdom has any basis, Fine Woodworking ran a test on six common types of woodworking glue — a traditional yellow glue (PVA), a Type I waterproof PVA, a liquid hide glue, a hot hide glue, a slow-set epoxy, and a polyurethane.
We used each glue on tight, snug, and loose bridle joints in maple, oak, and ipe, sending the glued joints to the Department of Materials Science and Engineering at Case Western Reserve University for testing. Much of what we learned was surprising. Watch a video demonstration of the testing process by following the companion link below.
Unless they confine their woodworking to knockdown furniture, all woodworkers rely on glue. As a result, there are dozens of types of glue…
Start your 14-day FREE trial to continue reading this story.